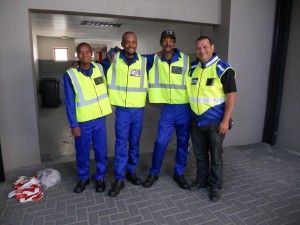 It is a great achievement for the Maitland CID.  Following extensive planning and consultation the Maitland CID has partnered with various NGO's to assist the management of the CID in taking homeless people off the streets of Maitland.  But simply putting people in a shelter without any means to sustain their stay at the shelter does not support a long term plan.
In turn Geocentric, the management company for the Maitland CID, employed a project manager and devised a social works programme.  The programme is designed to provide gainful employment to previously homeless people now living at the various shelters in the area, thereby assisting them to remain off the streets and living in dignifying circumstances.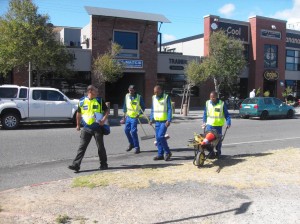 Each work team consist of three workers.  With the consent of the City of Cape Town the team will perform urban maintenance tasks in the Maitland CID area including additional cleaning, the fixing of kerb stones, sidewalks, paving and road signs.